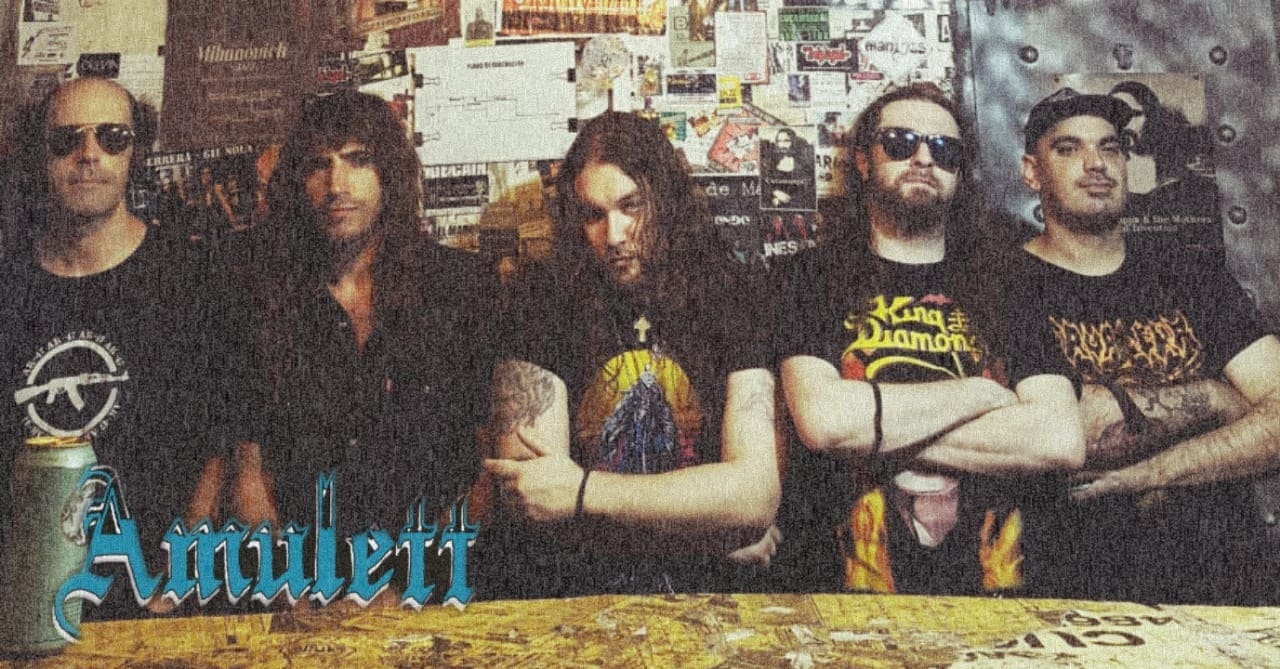 BAND: AMULETT
ORIGIN: Buenos Aires, Argentina
STYLE: Classic late 70's / 80's Heavy Metal / Hard Rock
COMING UP ON RIPRIDE: 
"Glassbreaker" CD
Stream first single here!
FOR FANS OF:
Early Scorpions, Early Judas Priest, Rainbow, Thin Lizzy, Heavy Load, Manilla Road, Riot...
BAND FORMED IN: 2020
MEMBERS:
Max Alvarez (Bass)
Agustin Morelli (Drums)
Leandro Bajar (Guitars)
Pablo Abal (Guitars)
Sebastian Braddock (Vocals) 
PAST LABEL(S): None
DISCOGRAPHY:
Glassbreaker 
OVERVIEW:
"We are Amulett from Buenos Aires, Argentina, the band was formed just a year ago due to our passion for music and particularly old heavy metal and classic hard rock. This debut album was recorded inspired by bands like Blue Oyster Cult, U.F.O. , Riot, Rainbow, Alice Cooper Band, Nazareth, Thin Lizzy and also new bands like Horisont, Svartanatt, Night, High Spirits, Hällas, etc" - AMULETT
The album will come with a 6 pages old school design with wrap around booklet and shrink wrapped!
CONTACTS:
https://amulett.bandcamp.com/
https://www.facebook.com/Amulett-104156878268768
https://www.instagram.com/amulett__/?hl=es
https://open.spotify.com/artist/5ciD3MwrHSJbftWzatOpld?si=ma_6-elBT76MIULoIp_IRA&utm_source=copy-link
https://www.youtube.com/channel/UCysoXGIcmFZBTmyZwsW9aXA