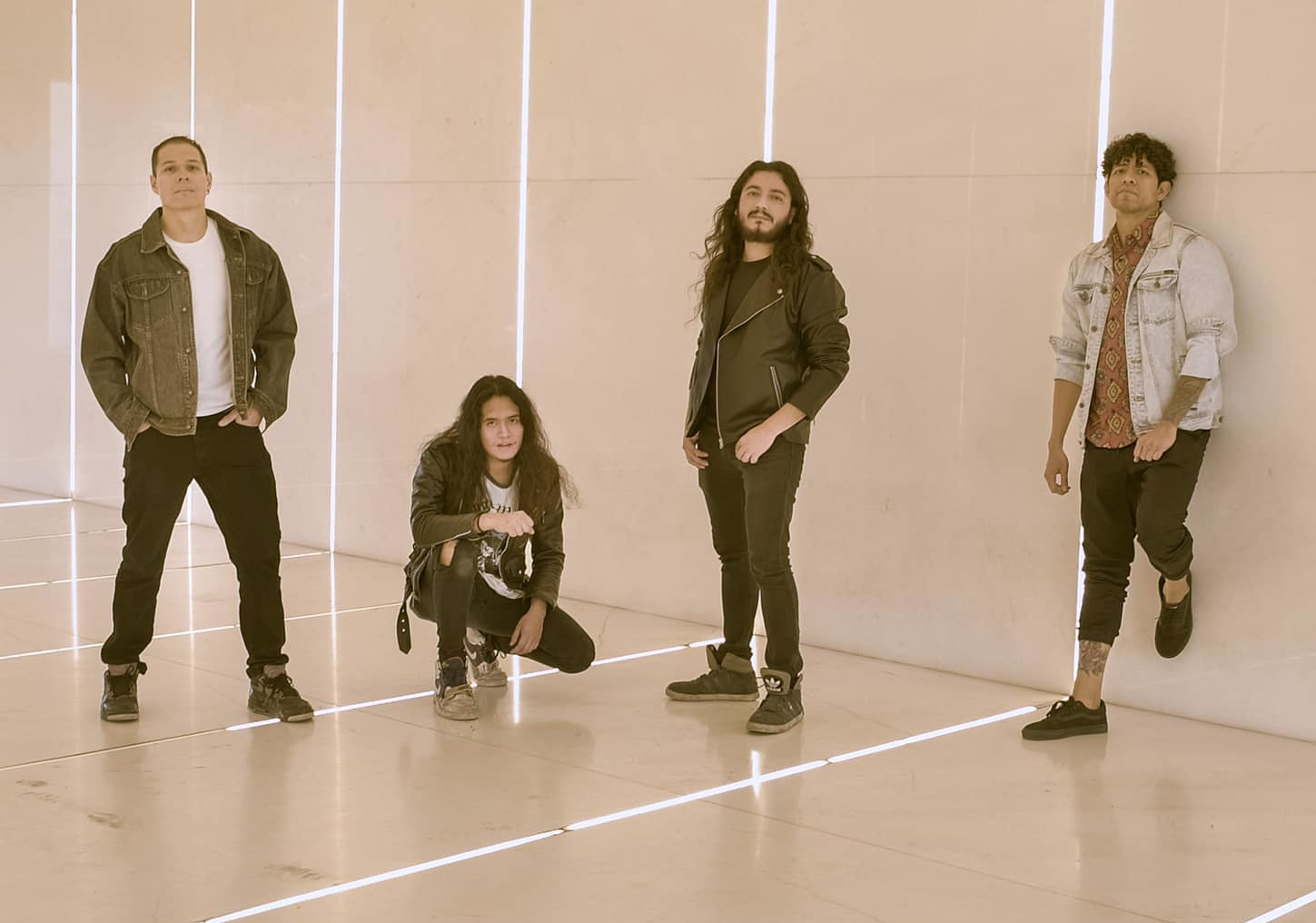 BAND: ANCESTHOR
ORIGIN: Mexico City, Mexico
STYLE: Thrash Metal
COMING UP ON RIPRIDE: 
"Beneath the Mask" CD (Re-issue / Re-recorded)
Stream first single here!
FOR FANS OF:
Demolition Hammer, Vektor, Vio-lence, Exhumer...
BAND FORMED IN: 2009-2015 as Terror Chaos Force. 2015-Present as Ancesthor
MEMBERS:
Carlos Guerrero (Bass)
Jhonatan Robles (Drums)
Luis Soto (Bass, Vocals)
Omar Caballero (Drums)
PAST LABEL(S): Metal Ways Records (Mexico)
DISCOGRAPHY:
The Human Nature   Full-length     2011      
Beneath the Mask   Full-length     2013      
Oneiric        Full-length     2017      
Beneath the Mask   Full-length     2018      
Renaissance        Single     2019      
Ancesthor        Single     2020      
Live CDMX        Live album     2021      
Mist-Wraith        Single     2021      
The Witch of Ptscholh     Single     2021      
White Terror        Full-length     2022
Beneath the Mask   Full-length     (Re-issue) 2022
OVERVIEW:
ANCESTHOR is basically one of Mexico's best kept secret! Yes, we all know about the touristic destination, the cartels of all sorts and the friendly people... but what about their Metal scene? Their gigantic metal scene is an ocean of infinity and diversity... but as everywhere else, some amazing bands with amazing albums are still riding under the radar of the bigger players of the music business. ANCESTHOR's one of them. And what an amazing band it is too! The band plays a forceful technical thrash, very intense and varied, as if some celestial being had fun mixing the DNA of bands such as DEMOLITION HAMMER, VIO-LENCE, VEKTOR and the almighty EXHUMER in one gigantic tech thrash experiment... The end result is a band churning out killer riffs after killer riffs with an obvious facility in writing memorable songs while still making them intricate enough to challenge the legions of tech heads worshiping CORONER and other thrash gods of the technical metal realm. This album was first released in 2013 with a slight variation of the front cover and different song titles. The band went on re-recording the whole album in 2018 and the production is killer from A to Z. So why nobody did see this diamond in the rough earlier? No clue is available at the moment but rest assured, ANCESTHOR is one of these bands that grows on you musically and won't let you go... lucky bastards. This album is coming out on CD through RIPRIDE and is including the killer Repka front cover.
The album will come with a 6 pages full color booklet, full color CD, shrink wrapped and bandcamp orders will comes with goodies! 
CONTACTS:
https://ancesthor.bandcamp.com/music
https://deezer.page.link/dHXwkJyEqXeimyeq8
https://www.facebook.com/Ancesthor
https://www.instagram.com/the_ancesthor/
https://myspace.com/ancesthor
https://www.reverbnation.com/ancesthor
https://soundcloud.com/ancesthor
https://open.spotify.com/artist/0IGj8IcbLrcRbja8Hz2RDO
https://twitter.com/ancesthor
https://www.youtube.com/user/AncesthorOfficial